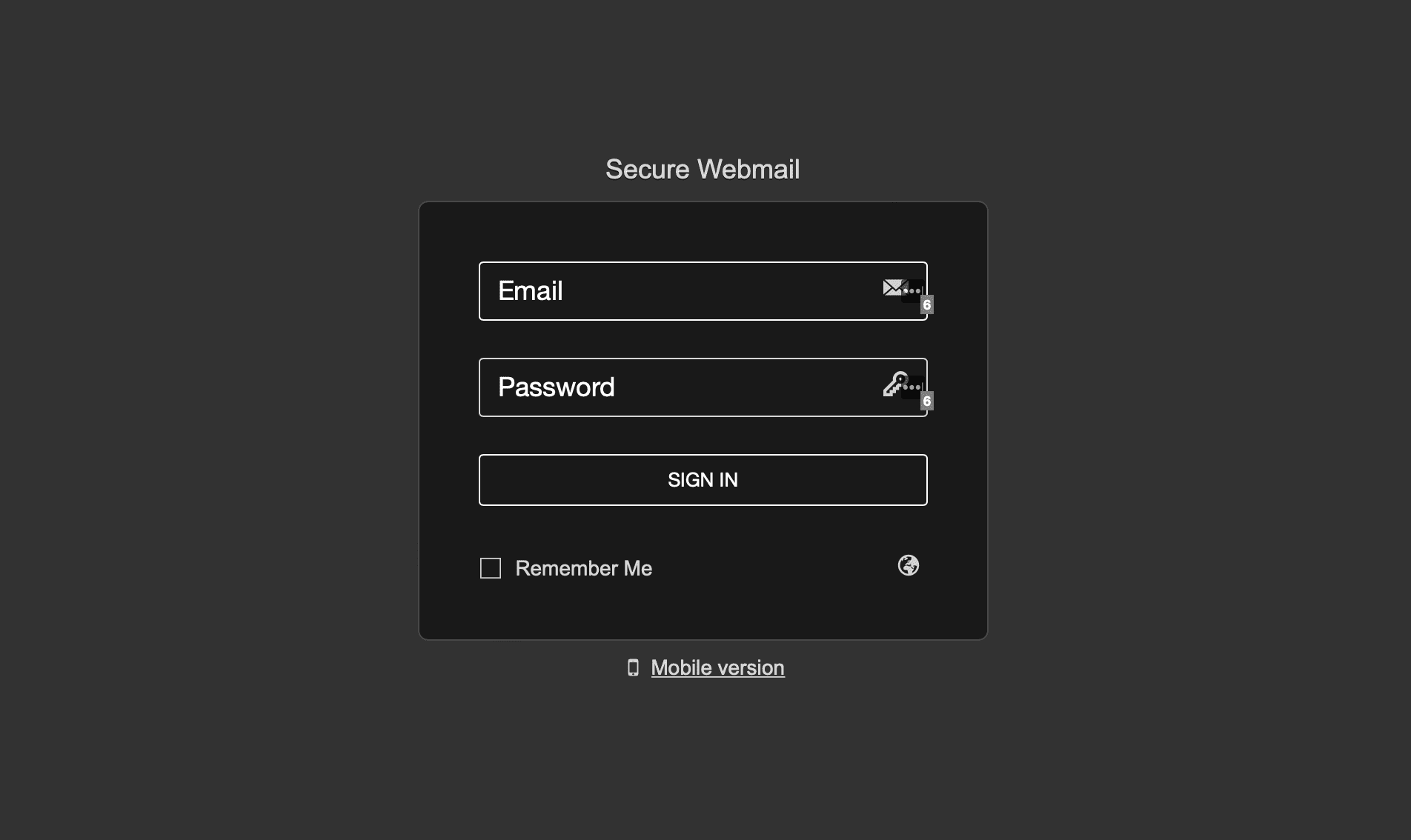 How do I access my email using webmail?
Please do not experiment with settings; only use the precise configuration described here. Changing the settings from those described will cause our firewalls to temporarily block your connections to our mail server. If you have configured your settings exactly as shown and are still having trouble, please
contact us for assistance
.
---
This will automatically direct you to our fully secure webmail login. You can use this from anywhere in the world and, since it's using 256-bit encrypted SSL, you can be sure that even when connected to an open WiFi hotspot, nobody will be able to hijack your email account.
Troubleshooting
If you are unable to login, this could be for one of a few reasons:
Your domain does not resolve: such as when there's recent DNS changes or if you've very recently registered the domain, simply wait 48 hours and try again.
Your username is wrong: make sure you're entering your full email address that is hosted with us. (e.g.: not a gmail address)
Your password is wrong: you can use the guide here to learn how to reset your email password.
Have your own VPS?
Those with their own VPS can use their own custom branded webmail application (void of Websavers-specific stuff).
Got to: https://webmail.yourdomain.suffix
Be warned that if you do not prepend that with https, you will be connecting via an insecure connection to the server, which will send your password in the clear. This means you should only use this when accessing webmail from a secure Internet connection.
When you prepend the URL with https://, you will likely receive a warning about the certificate being invalid, you can accept it anyway and the security will still be in place. Alternatively if you have our Hands-On Support service and a wildcard SSL certificate, you can request that we install the certificate to secure your webmail address.