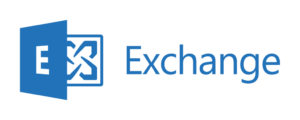 All Exchange Mailboxes Include
Make configuring your email apps and devices as easy as 1-2-3.
Microsoft Exchange started the trend towards easy mail app configuration! Simply enter your email address and password and it does the rest! No fiddling with server hostnames, ports, or encryption settings. Neat huh?
Standard Email vs. Exchange
Mailbox Storage
Mail Syncing
Calendar Sync
Contacts Sync
Team Sharing
Spam Protection
Antivirus Scanning
Mailbox Storage

Up to 5GB per box
Mailbox Storage

Up to 300GB per box
Compare it with other mail services
Learn how our Exchange mail hosting compares to Office365, G Suite, and more.
Watch the Webmail Walkthrough
Email @your-company.com
Use your own domain for all your email accounts. No more unprofessional free email provider accounts!
Spam & Virus Shield
While our shared hosting plans include only basic spam protection, Exchange accounts come with the enterprise-class spam protection and top-notch virus protection included with Exchange 2016.
Private Discussions
Free email providers sacrifice your privacy by providing targeted ads based on the discussions within your emails. Around here your emails are your business. Not ours.
Exchange Mail Hosting Add-Ons
New Domain Set-Up
First time setting up email for your domain? Need a hand configuring your DNS records so everything works smoothly? No problem! Tick the "New Domain Set-Up" box during your order and we'll take care of it for you. It's that easy!
MailMigrator
Moving mail from another provider? Don't worry about the technical details, let us transfer your email for you! Our team of web experts will be ready to take on your transfer whenever you're ready to get started. Click below for more info.
Want to switch without the hassle of moving your email? We can help!
Fast

We've done hundreds of mail migrations from various platforms. We get most migrations of 5 or less mailboxes completed within 24 hours from order.

Secure

We do need your IMAP login credentials for each mail account, but don't worry, the secure form you'll enter them on is covered by our end-to-end encryption.

DNS Changes

We'll take care of changing your MX and SPF and myriad of other necessary records, ensuring things are adjusted at just the right times to minimize (or eliminate) any disruption to your email systems. If you're transferring your domain to us with your order we'll handle that for you, too. 

Guaranteed

Moving hosts can be scary; there's a lot of things to check and double-check to ensure your website is still working optimally. We'll do your migration and we'll get it right; guaranteed.
Ready to move your email? Let's get started.
MailMigrator is just $49.99 to have us configure your domain for Exchange hosting, and $10.99 per email account. Order two or more mailboxes pre-paid annually and the migration fee is waived. After you've created your account, simply open a ticket requesting the migration. Include your email login details for your former host and we'll take care of the rest!
Whether it's our complete contact and calendar device sync, stunning webmail interface, world-class support, blazing-fast Canadian servers, or overall great prices, it's hard not to find a reason to give us a try today.