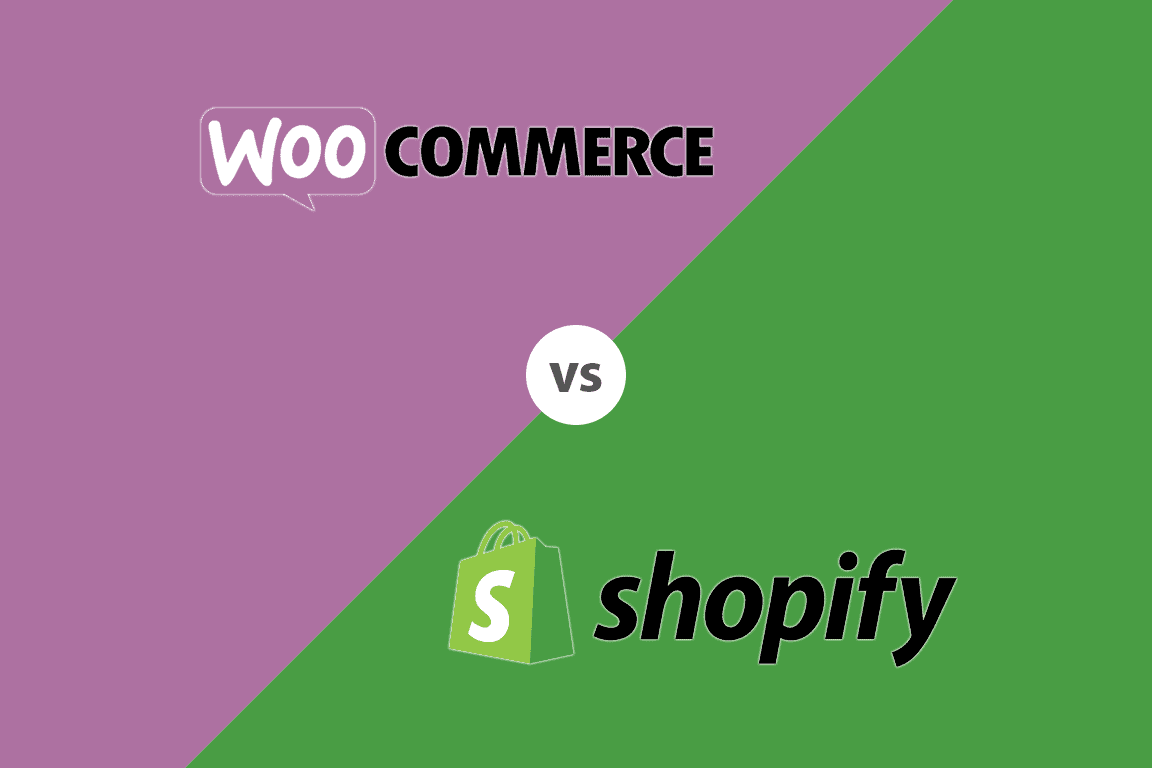 Shopify vs WooCommerce – Which is right for you?
E-commerce platforms are essential for online businesses, enabling them to sell their products and services with ease. Shopify and WooCommerce have become go-to options for many business owners. Which one is better and why? That's what we're going to attempt to unravel in today's post.
Shopify is a hosted e-commerce platform that attempts to provide an all-in-one solution for businesses of all sizes. It is known for its simplicity and ease of use, making it a great option for beginners. Shopify offers a user-friendly interface, pre-designed templates, and excellent customer support, making it an attractive option for many business owners.
One of the main benefits of Shopify is that ease of use. Setting up a store on Shopify is straightforward and quick; you can go from nothing to a fully functional storefront in less than 30 minutes. It offers an intuitive dashboard that makes managing the store easy, and a mobile app to help you run it. Shopify also offers several pre-built themes, both free and premium options, to build your shop's design from. We should note: If you're coming from WordPress, you're probably used to seeing Premium Themes cost 50-80 dollars either per year or a one-time purchase; many Shopify themes are priced in hundreds of dollars for the same timespan.
Shopify's simplicity comes with a price. It is a hosted platform, which means that business owners have to pay a monthly fee to use it. Additionally, you're paying Shopify credit card transaction fees (even if you use another processor, they'll charge you a percentage). If you need more features in your store than Shopify offers, you'll need an app for that – and most of those apps cost money. These fees can add up over time, with some shop owners we know spending hundreds of dollars per month simply on the platform and apps. You're also fully locked in to Shopify's ecosystem; you can't move it to another host, and your shop's fate is inexorably tied to Shopify.
On the other hand, WooCommerce is a self-hosted, open-source e-commerce platform that is built on WordPress. It is known for its flexibility and extensibility, making it a great option for businesses that need more control over their online store. Having worked with WordPress and WooCommerce for many years, it's fair to say there are not many limits on what you're able to achieve with it. WooCommerce and WordPress are both free to use, but you do need web hosting to power the site. Unlike the Shopify hosted model, you're free to find the best web hosting for your needs – and can move your site freely between hosts.
One of the most significant advantages of WooCommerce is its flexibility. Because it is built on the WordPress platform, it benefits from WordPress's extensibility. WordPress is a highly customizable content management system that can be used for a wide range of websites and online businesses. As a result, WooCommerce can be customized in countless ways to suit the specific needs of a business. There are countless plugins and themes available for WooCommerce that can add new design options and functionality to a store. These plugins can be used to add features like page builders (to design your site exactly how you want), product reviews, social media integration, advanced shipping options, payment gateways, accounting software, and email marketing. Many of these plugins are free, others are one-time payments, or have – on the whole – lower ongoing costs than equivalent Shopify Apps.
WooCommerce also benefits from a vast community of developers and users who share information and resources about the platform. This makes it easy to find support and advice when needed, whether it's through online forums, social media groups, or developer communities. The large and supportive community ensures that WooCommerce is constantly improving and evolving, and that businesses using the platform have access to the best possible resources and support.
WooCommerce's flexibility comes with a downside; the technical know-how requirement. Granted, modern web hosts have tools to make this much easier (like our own 1-Click Web Apps), but you still need to install WooCommerce and run through the initial configuration. Instead of having a shop online within 5 minutes with Shopify, it may take you 30 minutes with WooCommerce. Is 25 extra minutes worth near infinite customization options, freedom, and portability? We feel it absolutely is, but you must examine it with your own use case in mind.
| | Shopify | WooCommerce |
| --- | --- | --- |
| Price: | $$$ - Varies by plan | Free / Open Source (excluding hosting and add-ons) |
| Transaction Fees: | Varies by plan, but typically 2.9% +$0.30 to 2.7% +$0.30 per transaction with Shopify Payments. 1% transaction fee for other payment processors (excluding PayPal) | Varies by gateway; you can choose the payment processor that gives you the best rates! |
| Add-Ons (Plugins / Apps): | Thousands of options; prices vary by app. Very few free options. | Tens of thousands of free options; often 'Freemium' with Pro versions of free plugins for an annual or one-time payment |
| Themes/Designs: | 11 Free themes. Hundreds of paid options. Prices vary from $150 USD to $400 USD. | Tens of thousands of free options. Thousands of paid options (typically) priced from $29 - $59. |
| Ownership of Data: | Shopify ultimately owns and controls all the data. You can download it, but you can't move it to another host. | You own everything; download it, delete it, move it to another host. |
| Hosting: | Included in monthly fee. | Separate; and you can choose your own host (and the country where your data resides!) |
| Customization: | Limited between Apps and custom code written in "Liquid" - Shopify's proprietary markup / programming language. | Nearly unlimited - your only limits are the bounds of what's possible in PHP (and your budget!) |
| Technical Support: | Free; included with subscription - does not provide assistance with customization. | Community-based; you can find a guide for almost every situation you'll encounter on public forums like StackOverflow. |
| Best For: | Businesses who have simpler needs, and can handle larger ongoing expenses, who want a solid / scalable platform. | Individuals or businesses with any level of budget, or who need advanced customizability. Can be scaled by moving between hosting solutions as the site grows. |
In conclusion, both Shopify and WooCommerce have their pros and cons. Shopify is an excellent option for beginners who need a straightforward e-commerce solution, where ongoing costs are less of a concern, while WooCommerce is a better option for businesses that need more flexibility and control over their online store – or those who can't afford the higher monthly costs of Shopify. Ultimately, it comes down to the specific needs of the business, their budget, and their level of technical expertise.