Canadian WordPress Hosting
Our powerful WordPress hosting tools help you work faster and smarter with WordPress whether you choose to have each site professionally managed or not. Easily backup to cloud, create a staging site, or change your domain whenever you need to.
Stop wasting your time learning how dozens of different hosting providers work and bring all your sites home to Websavers.
The Fastest Canadian WordPress Hosting
Have you heard from WordPress 'experts' that the only way to have a fast WordPress site is by hosting with one of those costly managed providers or using your own VPS? Meanwhile the managed providers all claim they had to re-build the hosting service from the ground up to make it fast.
The so-called experts are wrong. You no longer have to lose access to common hosting features, nor pay expensive managed rates for every single site in order to improve their performance

Simply by migrating to Websavers, WordPress users have taken sites that choked on 20 simultaneous visitors to thousands of simultaneous visitors and hundreds of thousands of monthly page views... all on our standard shared hosting platform and without half baked host-specific 'performance' plugins.
One-Click Installer
Tired of manually setting up databases and constantly downloading and uploading files with FTP? So were we, so we did something about it. Click "Install WordPress" and our 1-click web apps utility takes care of it all for you.
Automatic Updates
Stay secure: never fall behind on updates again. Configure WordPress to auto-update core, plugins and themes! The best way to patch security flaws is to trust that our systems will auto-update your WordPress website safely.
Cloud Backups
Configure your WordPress installs to automatically backup to the cloud provider of your choice on the schedule of your choice. All without the need to pay for a premium plugin! Restore with one click in-place or to a subdomain.
High Performance
Our Canadian WordPress hosting uses reverse nginx proxy technology for top-notch response times! Managed WordPress hosting companies (FlyWheel, WP Engine, Pagely) charge twice as much (or more) for the same service. Want it even faster? As part of our Hands-On Support we'll manually tweak your site to eke out every last drop of performance. 
Support Like Never Before
We're not just a Canadian WordPress hosting company. We're a bunch of geeks that love to mess around with everything web. We build and fix a lot of WordPress sites, use hundreds of themes and plugins, and code in PHP/JavaScript/MySQL on a daily basis. It's that experience that ensures you get the right answers when you ask a question.
Managed Means Something
Order our Hands-On Support hosting add-on and we'll not only keep a close eye on your WordPress website to keep it running fast and secure, but we'll also be standing by to help with anything web-related that you might need, from updating some content to tweaking the code, to integrating a new plugin to look perfect on your site.
High Performance WordPress Hosting
Our performance advantages are a result of real-world testing and tweaking. Don't believe us? Search our knowledge base for 'discouraged plugins' or 'speed up WordPress' to find our guides and reference articles that help you eke out every last bit of speed from WP.
Canadian WordPress Hosting Tech Specs
Here's the nitty gritty that makes our Canadian WordPress hosting better than the rest. Not so techy? You might wanna skip over this part...
IP/Port Firewall & Log Monitoring

For shared hosting we use Imunify360 with customized configurations to lock down ports, monitor logs, block and report on suspicious activity, and prevent DDoS attacks. Our Plesk+Hands-On Support VPS users can select from Imunify360 or Fail2ban + Plesk Firewall, enhanced with our own custom filters and actions to keep WordPress protected from common attacks. Our datacentre also provides packet-based DDoS protection.

Application Layer Firewall

Our ModSecurity app firewall is powered by Imunify360's evolving ruleset which is updated daily with new WordPress protections.

We then enhance that configuration from our in-house WordPress + BeaverBuilder testing alongside client reports. We build custom rules and exclusions to ensure the WordPress software you love will work great with our hosting while remaining secure.

This means that common vulnerability hacks and entire botnets are blocked well before they can do any real damage.

Performant Nginx Configuration

Plesk uses nginx as a reverse proxy by default, which on its own is a great speed improvement over the apache web server on its own. We've taken this to a whole new level by building custom rule-sets to automatically detect common WordPress caching plugins and serve the static cache directly from nginx. We currently support WP Super Cache, WP Rocket, WP Fastest Cache, WP Optimize, and W3 Total Cache. This bypasses the need to launch an apache process to handle requests via .htaccess. Neat huh?

Because of this and our super-powerful hardware (more on that below), our shared hosting can often handle sites with hundreds of thousands of daily visitors before even needing to think about a VPS upgrade.
All-SSD Servers Always Underloaded

We use Solid State Disks (SSDs) in all of our servers. The big advantage SSDs provide specifically for hosting isn't so much about their improved transfer speeds (4-10x), but rather the dramatic improvement in IOPS (20-50x) to ensure your site is always fast. Even better, when also using plugins and themes that are optimized for speed, you can easily attain <100ms TTFB performance results.

We also purposefully under-load each server to ensure there's resources available in the event any given site receives a traffic spike.

Triple Layer Bot Protection

Our bot protection system works in three layers to ensure your site is always working at its best performance while remaining secure. 1) Our network firewall maintains an evolving list of common badbot IP addresses, 2) Our custom ModSecurity rules are frequently updated to block common WordPress bruteforce bot signatures (e.g.: old user agents), and 3) We use our very own optimized robots.txt to ensure good bots don't get caught in dynamic content loops that eat up resources unnecessarily.

All together these three bot protections help to ensure your site runs as securely and as fast as possible.

Our Support Reps are Techs & Devs Too!

Our customer support reps actually are technicians and/or developers. This means we can help resolve your problems faster than the majority of the 'big guys' in the hosting space. Simply submit a ticket and see for yourself!

Our Hands-On Support subscriptions include blocks of hands-on time. Because we use experienced technicians, we can typically do 3-5x the amount of work as your typical first-responder at other hosting companies in the same amount of time.
Work smart with less plugins
Don't waste money on costly WordPress plugins or high end managed hosting. Get free firewalls, cloud backup, 1-click clone, staging, malware scans and more.
Just wanted to say that I am happy happy with my hosting and the tech support. [With my old host] it was becoming torturously slow to post to my main WordPress site, and now I click publish and bam - it's there!
Charlotte Bickford
katherinebickford.ca
I think my FAVORITE thing is that you all don't treat us like we're stupid just because we're women or don't know how something works. We ask because we want to learn. And most hosting companies don't take the time to tell us WHY something is a good idea. I really, truly appreciate you all!
Websavers proved to be exactly the solution I was looking for and dealing with them has been a dream. The Websavers team is so great to work with, offer excellent value and support and have made managing my various blogs very easy.
Gwen McCauley
Personal & Business Coach
WOW! What great customer service!!! I didn't expect such fast service ! Very impressive, even my husband who is an IT specalist is impressed!! He said make sure my thank you was impressive!!! Seriously that was fast! Thanks so much.
Patricia West
aroundmykitchentable.ca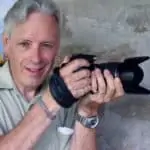 Absolutely fantastic! Should have done this years ago. Your technical support is second to none. The one-click application setup is tremendous. WordPress installation has never been easier. The ability to manage my own email accounts, domains etc. is a real time saver and the ability to create subdomains at will allows me to very easily create demo sites for clients.
Mike Venables
trilink.aero
We don't charge you more just because you're using WordPress. Click below to get started with one of our standard hosting plans!
Helium
FREE
Do-It-Yourself + Support Options
Titanium
UNLIMITED Monthly Transfer

UNLIMITED Email Accounts (5GB ea)

Do-It-Yourself + Support Options
Carbon
UNLIMITED Monthly Transfer

25 Email Accounts (2GB ea)

Do-It-Yourself + Support Options
Not convinced yet?
Our shared hosting page has a full comparison of the above three packages, more reasons to choose Websavers, and common hosting FAQs.