WordPress Hosting Done Right.
Sick of your WordPress hosting running slow? Tired of manually backing up and updating your site's plugins and themes? Had enough of your Canadian WordPress hosting provider (or from anywhere) telling you that WordPress support isn't part of what they do?
Welcome to Websavers. We think you're going to love it here!
One-Click Installer
Tired of manually setting up databases and constantly downloading and uploading files with FTP? So were we, so we did something about it. Click "Install WordPress" and our 1-click web apps utility takes care of it all for you.
Automatic Updates
Never fall behind on updates again. By default, all WordPress installations are configured to update themselves, including plugins and themes! Security flaws destroyed by the fastest possible patching.
Configurable Backups
Your WordPress instance automatically backs up prior to every update, whether themes, plugins or core. Plus, you can also configure daily, monthly or weekly backups and even store them off-site in DropBox!
High Performance
Our Canadian WordPress hosting uses reverse nginx proxy technology for top-notch response times right off the bat! Want it even faster? A few small tweaks from us and your site will destroy the competition. Dedicated WordPress hosting companies (FlyWheel, WP Engine, Pagely) charge $30+ / month for the same service.
Support Like Never Before
We're not just a Canadian WordPress hosting company. We're a bunch of geeks that love to mess around with everything web. We build and fix a lot of WordPress sites, use hundreds of themes and plugins, and code in PHP/JavaScript/MySQL on a daily basis. It's that experience that ensures you get the right answers when you ask a question.
Managed Means Something
Our Platinum managed hosting add-on means we not only keep a close eye on your WordPress website to keep it secure, but we'll also be standing by to help with anything web-related that you might need, from updating some content to tweaking the code, to integrating a new plugin to look perfect on your site.
Websavers proved to be exactly the solution I was looking for and dealing with them has been a dream. The Websavers team is so great to work with, offer excellent value and support and have made managing my various blogs very easy.
Gwen McCauley
Personal & Business Coach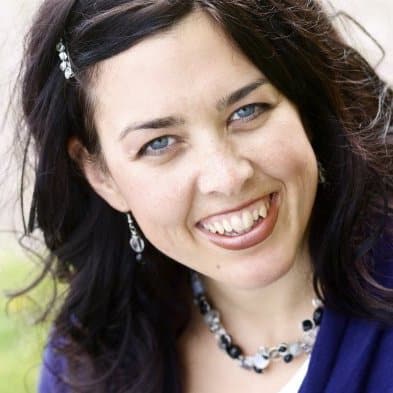 WOW! What great customer service!!! I didn't expect such fast service ! Very impressive, even my husband who is an IT specalist is impressed!! He said make sure my thank you was impressive!!! Seriously that was fast! Thanks so much.
Patricia West
aroundmykitchentable.ca
Absolutely fantastic! Should have done this years ago. Your technical support is second to none. The one-click application setup is tremendous. WordPress installation has never been easier. The ability to manage my own email accounts, domains etc. is a real time saver and the ability to create subdomains at will allows me to very easily create demo sites for clients.
Mike Venables
trilink.aero