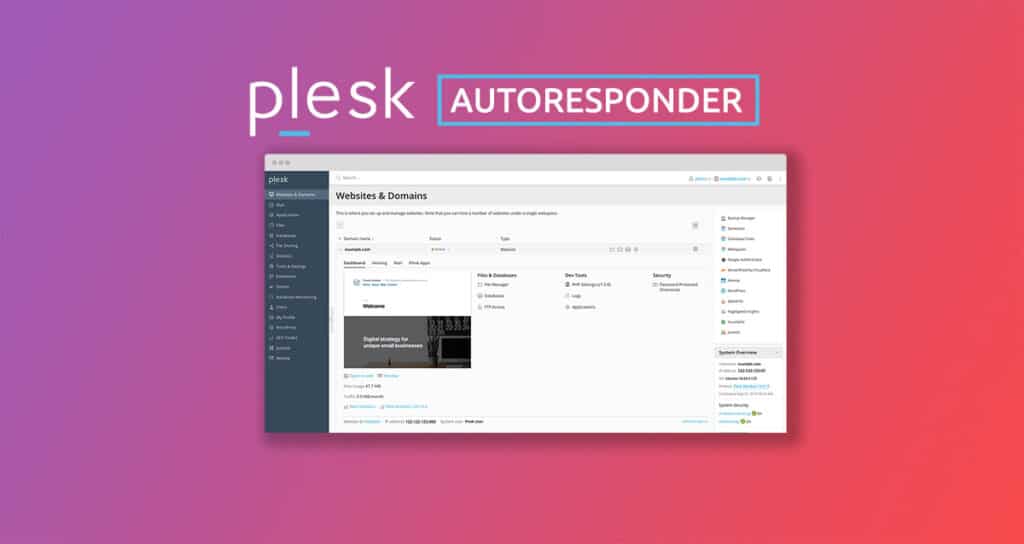 How to Create an Email Autoresponder
This guide will show you how to create an email auto reply, also known as an auto responder.
Proceed to the Mail tab, then select the email account you wish to configure.
Choose the "Auto-Reply" tab.
Enable the AutoResponder by checking the box "Switch on auto-reply"
Configure as you like. "Message Format" and "Encoding" can remain at default values.
Click OK.
If you wish to provide all your mail users access to configure their own autoresponder, this can be arranged! You simply need to provide them with your Plesk URL. Once logged in to Plesk through the Client Centre (using the info above), look in your address bar for the server name. It will say something like xyz.websavers.ca, this is your Plesk URL. Example: https://xyz.websavers.ca:8443. To login they will use their email address and email password at that URL.
For older versions of Plesk use the videos below.
Plesk 9 step-by-step video guide:
Plesk 10 step-by-step video guide: