How to add or edit a DNS record in Plesk
Managing DNS definitely sounds like one of the more difficult tasks when it comes to hosting a domain, but don't worry! It's actually not all that difficult once you get through the highly technical sounding terminology. I often say that DNS is a bit like an onion: There's many layers to it, and it's very likely that you'll cry if you try to get through them all.
DNS is, at its simplest, a list of records that specify name X points to this IP address: 1.2.3.4. You'll likely encounter A records the most; they're used to point your domain to where its website is hosted. Any given domain could have just a couple or many DNS records. See below for the different types of records and how they work, as well as how to configure them in Plesk.
We'll leave the bulk of how DNS works for another time, but this guide will help you with the remarkably easy (albeit daunting) task of updating, adding, or removing DNS records for your domain in Plesk.
Important: due to the manner in which the global DNS system works, any changes made to your domain's DNS records can take up to 48 hours to complete, though often the changes are visible within just a few hours. Please be patient!
How to find your DNS settings in Plesk
First, we'll need to log in to Plesk, after which we'll be taken to the Websites and Domains screen. Click on "DNS Settings" for the domain you wish to edit.
Now you have several options; you can add, edit, or remove a DNS record, or even turn off the DNS service / switch it to slave mode as seen here: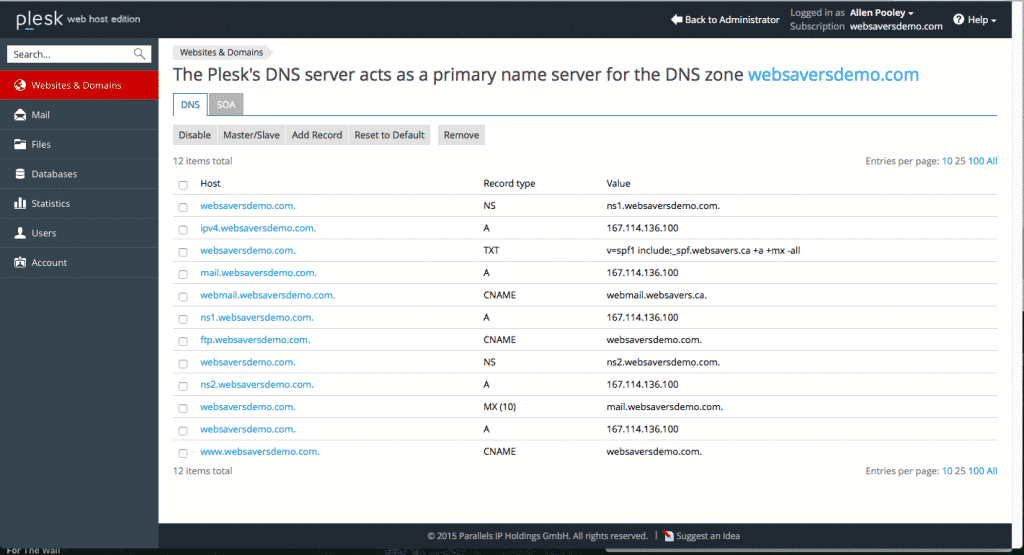 Removing a DNS Record
To remove a record, simply check the box beside the ones you wish to remove and click the Remove button. After doing so, you will be presented with the option to finalize your changes — make sure you do this or the alterations will not take effect.
Adding or Editing a DNS Record
To edit a DNS record, simply click on it and you will see a page similar to the one below.
To add a new DNS entry, click the "Add Record" button and you'll be taken to the following page: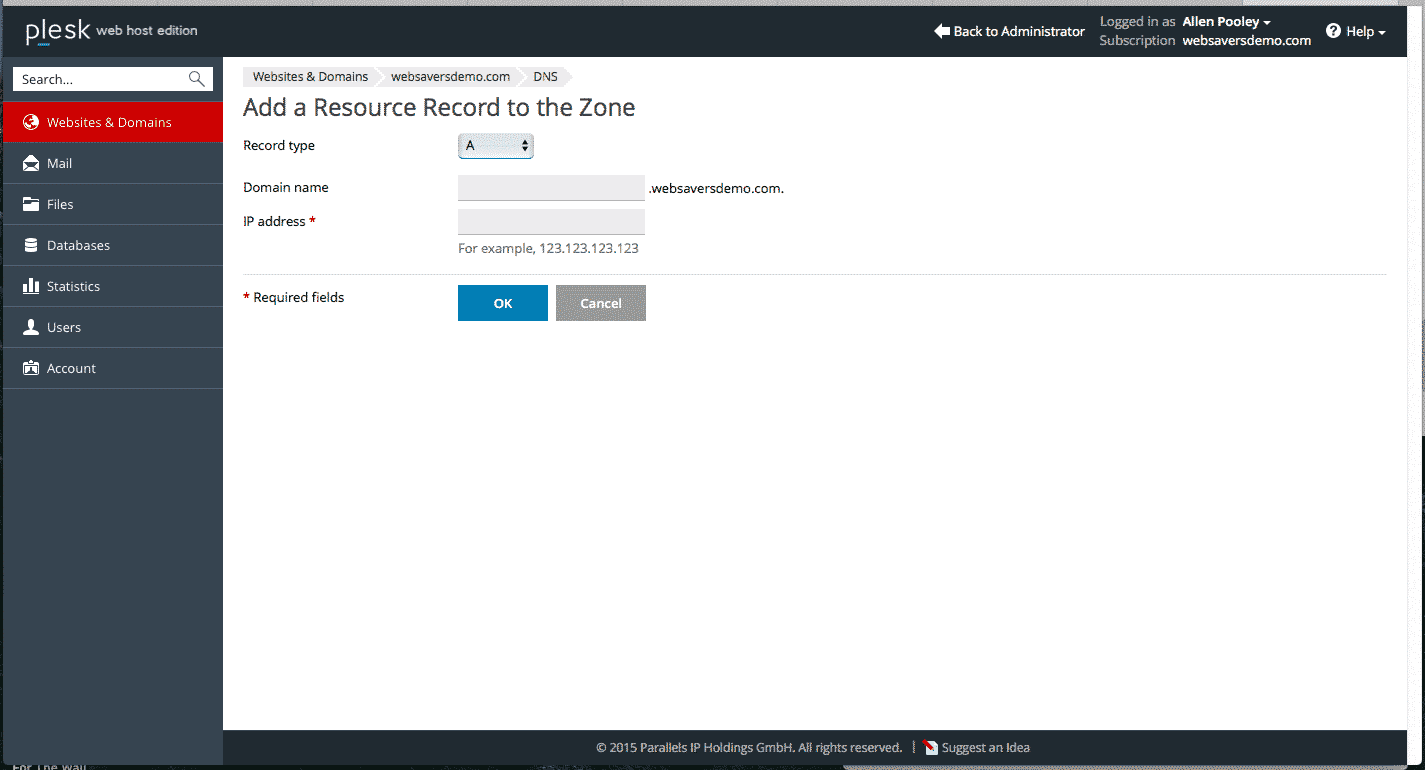 There is a "Record type" drop-down which allows you to select the type of DNS entry to add. There are many options available; select the type of record below to see the individual processes in more detail: